SS clear

compare with conventional clear transparency is developedsecure safty when pass through and keep room brightness by contribute energy saving.
Magic Optron
Green outside for prevent invaded by outside insects. Yellow inside make inside factory brighter and guide invaded insect to outside.
Electrification-proof Nonflammable sheet

Certification of incombustible and flameproof, usable at explosion proof areas.
Rat-protection bottom sheet blended

New develop from the voice of customer such as food factory, rats biting the sheet and enter inside problem.
その他シート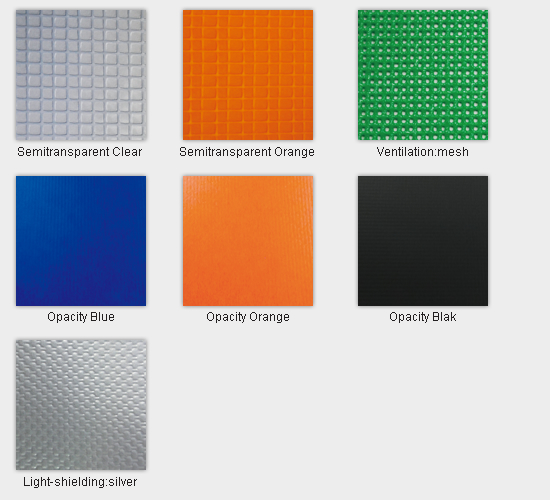 The above-mentioned numerical value is not guaranteed value but measured value.
Colour of picture image is having difference from actual products. External appearance and specification of the product might be changed without a previous notice for the quality improvent.
Registration company number for flame-proof is F-0793.
Optron is under registration ob Ikari, and Taisei E&L