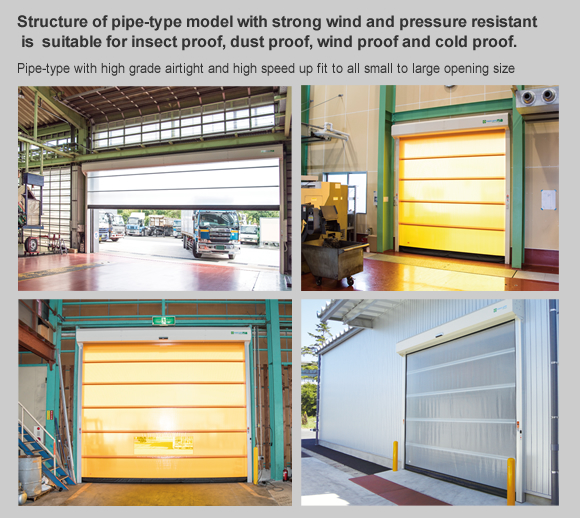 Install large opening width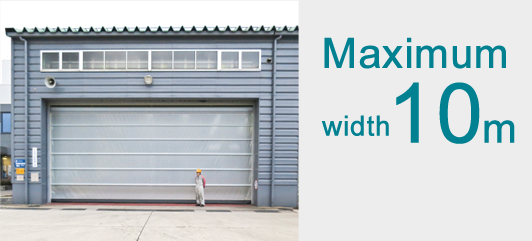 Shorten the opening time, improves working efficiency, and contribute to energy saving and quality surplus by the change of indoor environment due to the outside air, insects and dust.
Pipe type with wind and air pressure strong resistant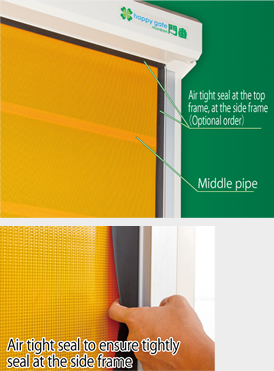 High grade airtight
Tightly sealed to prevent a gap that can be from the bulge of the sheet by the wind and pressure difference. High grade airtight structure in the top frame and side frame.
New engine model Opening high speed 2.0m/s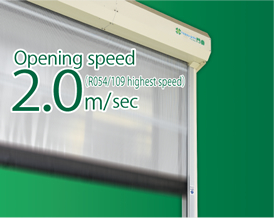 High speed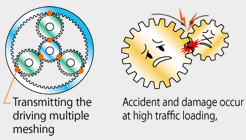 High-speed opening and closing 2.0m / sec by the new engine. Shorten the opening time at the entrance and contributing to improve working environment enhances the air conditioning effectiveness, insect proof and dustproof effect.
Bottom pipe cushion with strong structure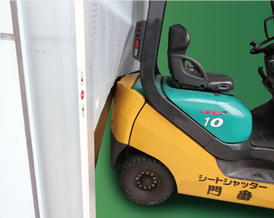 Safety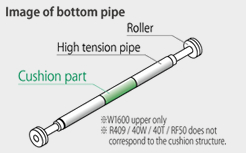 Less maintenance costs, soften the impact of the collision by the bottom pipe with cushion structure.
High effectiveness of insectproof and dustproof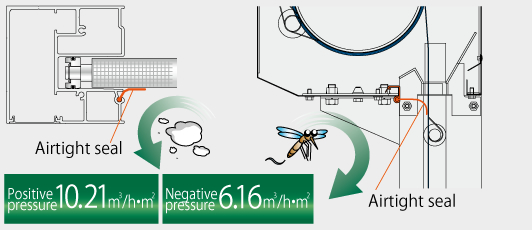 Further improved air-tightness in combination with an air tight seal. Possible to prevent the fully closed of insects and dust intrusion, and achieve a higher quality control and clean working environment.
※circulating air at 10Pa using JISS fore testing inside co.
※our product attach airtight seal;shown by numerically
※Wind pressure performance can be different depending
on the size
Effective of high visibility with high power saving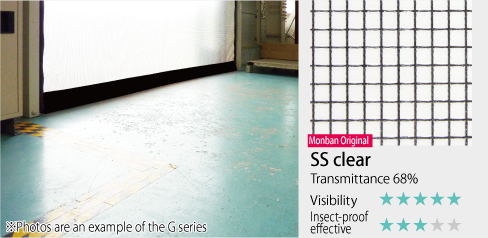 compare with conventional clear transparency is developed
secure safty when pass through and keep room brightness by contribute energy saving.
Separate controller
Worry of condensation caused by rain and fog also resolved.Able to use together with separate countdown monitor for more safety.